What is the difference between a thrift store and a consignment shop?
Wednesday, January 17, 2018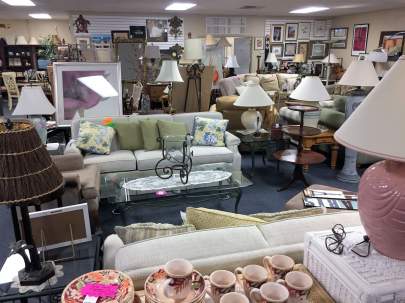 If you're looking to get rid of some clothing, furniture or other household items in Vero Beach, then you might be thinking about a few traditional methods of doing so, such as by taking them to a thrift store. However, instead of going to a thrift store, you should consider going to consignment shops in Vero Beach.
The Difference Between Thrift Stores and Consignment Shops in Vero Beach?
If you've never taken anything to a thrift store before, then you might not realize that a lot of them only take items on donation. Many thrift stores are non-profits or charity-based, which is why they don't buy items. Those that do won't offer you very much money for whatever you have.
Thrift stores also tend to take almost anything that they can get as long as it's not seriously damaged. These means that you'll find a lot of old, cheap and flawed clothing and furniture at thrift stores. If you have anything that's of high-quality or of value, you should really go to consignment shops instead.
Unlike thrift stores, consignment shops provide you with a chance to make a decent amount of money for the things you're selling. Basically, they will look through your items and agree to sell anything that they believe is of high-quality on your behalf in their shop. If it sells, the store gets a percentage of the profits and you get the rest.
Not only do consignment shops give you a chance to make some money, your items are much more likely to find a new home. Because thrift stores aren't very selective, they tend to take a lot of junk and they don't put much care in displaying it, which means that it's often difficult to find anything you're looking for.

Consignment shops are much more careful about what they take and how they display it. They don't make any money unless they are able to sell the things they take on consignment, after all - so it's in their best interest to sell everything they take for as much money as possible.
Contact Our Consignment Shop in Vero Beach Today
If you have any high-quality household goods that you're looking to sell and that you believe have some value, forego the thrift store and go to a consignment shop in Vero Beach instead. For information on selling your things on consignment, contact us at Kaleidoscope Consignments in Vero Beach today.