Best ways to clean upholstered furniture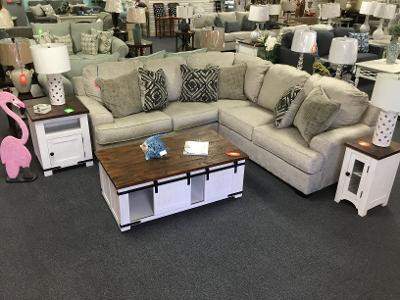 Tim's tips on cleaning upholstered furniture
Keeping your furniture clean and in good shape won't just help it last as long as possible, it will help it retain its value if you ever decide to sell it on consignment to our Kaleidoscope Consignment store here in Vero Beach. The following are a few tips on how to clean upholstered furniture in the event that you accidentally stain it:
Vacuum your upholstered furniture - By regularly vacuuming your upholstered furniture, you'll make sure that you remove any loose crumbs and debris before they settle into the upholstery. Additionally, vacuuming can help to fade any stains. Once you've vacuumed the affected area, you'll also be able to get a better idea of how bad the stain is.
Check your cleaning instructions - Different types of upholstery require different cleaning methods. Check the cleaning codes, which are typically found on a tag attached to the furniture. If you don't have access to the furniture's specific cleaning codes, do a test on a spot of the upholstery that's not visible. Cleaning solutions like water, vinegar and vodka are often the most effective, so test those out. If the upholstery looks normal after it's dried, it should be safe to use.
Use steam - If you can use water on your upholstery, then try steaming affected areas. Steam will help to loosen up the upholstery and make the stain more responsive to treatment. Simply using the steam button on your iron should suffice.
Blot the stain - Create a solution of water and dish soap (as long as its safe to use on your upholstery) and use a sponge to blot the stain. Don't rub it as this could cause the stain to set even deeper. Use a dry cloth or paper towel to press the stain afterward in order to dry it. If water doesn't work, try vinegar or vodka.
Use a stronger cleaner - If the previous method didn't work, switch to a commercial cleaning solution. Just make sure to test it again before applying it to the stain.
Repeat the process - Particularly tough stains may be difficult to come out. Don't be defeated, just keep repeating the process and you should at the very least minimize the visibility of the stain.
Whether you're looking to purchase high-quality used furniture or you're looking to sell your furniture, be sure to contact us at Kaleidoscope Consignments in Vero Beach for more information today.