Vero Beach Estate Buyouts
Wednesday, February 14, 2018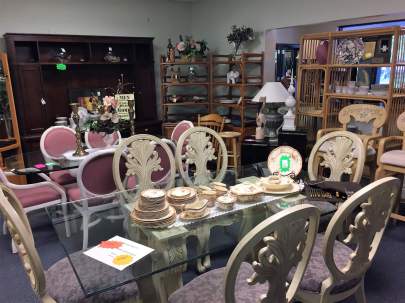 Although Kaleidoscope Consignments in Vero Beach takes items on consignment (which means that we display your items at our store and take a percentage of the profit if they sell), we are also estate buyers. We offer complete estate buyouts.
Selling to Estate Liquidators
Selling on consignment may not always the best option, especially if you have to sell a large number of items and who want to do so quickly. For example, a person who is moving across the country might find it a lot easier to sell what they no longer need rather than pay to have it shipped or moved.
Additionally, people who have inherited a large estate from a deceased family member may also want to find a way to sell as much of the estate as they can as quickly as they can. The quickest way to sell your things in such a situation is to sell to an estate sale company.
The way estate buyouts work is that the estate liquidators will take a look at everything you are trying to sell and make you an upfront offer. They will not appraise your things individually; instead, they will make a single offer for everything, taking into account the cost of storage, advertising and the fact that it's likely that they will not be able to sell everything.
While you may not make as much money were you to sell each item individually, it's much more convenient to sell to an estate sale company since they will take everything off your hands immediately. This means that you will no longer have to worry about the cost of storing these things, the cost of advertising these things or the time that it will take to sell what you have.
Our Estate Buyout Services
If you are attempting to sell a large number of household items or furniture, then we can buy all of it or a portion of it, depending on what you prefer. We will make an offer on the spot and pay in cash immediately. Not only will we buy your things in bulk with cash, but we will also have your items removed from your home or estate for free.
Once we have purchased your things, we will display them on our consignment store's sales floor. Unlike the items that we purchase on consignment, you will not get a percentage of the profit for any sales since we have already purchased the items from you outright.
Contact Our Estate Sale Company Today
If you need to sell a large number of household items and/or furnishings, whether it's because you've recently inherited a large estate or are planning on moving and no longer need many of your things, your best option might be to sell your things to an estate sale company. To speak to our professional estate liquidators, be sure to contact us at Kaleidoscope Consignments in Vero Beach today.