Vero Beach Estate Buyouts ~ Estate Cleanouts ~ Estate Sales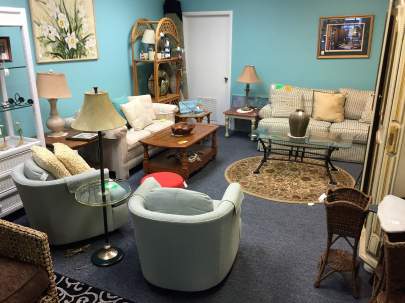 We Offer Estate Buyouts in Vero Beach and the Treasure Coast
If you are downsizing, moving or have an estate full of furniture, household goods and more you need to move, you should consider working with our estate liquidators at Kaleidoscope Consignments. As an estate sale company, we understand not everybody has the time to sell individual items to make the most money. We offer estate buyouts in Vero Beach and the surrounding areas and can provide the following services:
Our Estate Cleanout Services
If you've inherited the estate of a loved one it can be quite a challenge to sort through, organize and clean out.
We at Kaleidoscope Consignments understand how this can be a very sensitive time. Working with our estate sale company allows you to focus your time and energy where needed. We will be more than happy to help you to clean out your entire estate
Our Estate Sale Company Pick-up and Delivery Services
Selling off furniture and household items in your estate is a big challenge. We can make this entire process much more convenient by providing both pick-up and delivery services.
Our estate sale company offers affordable rates for these services. We charge by the hour and by the person. We work with you to schedule pick-up and delivery that is convenient for you.