Vero Beach's Favorite Consignment Shop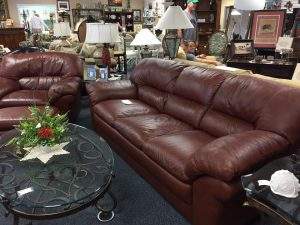 If you're looking to consign furniture and household items, you should consider Kaleidoscope Consignments in Vero Beach. You'll find moving your household items not only easier when done at Kaleidoscope Consignment, but you're likely to get more money. Here are a few of the reasons why consigning your used furniture is better than trying to sell it yourself:
More exposure to potential buyers - We are well known throughout Vero Beach and the surrounding areas. People looking for high-quality used furniture and household items visit us daily.
Your items will be properly displayed - We take great pride in presenting the items we sell at Kaleidoscope. Our customers know that they won't have to rummage through boxes to look for what they need. Your items will be on full display and seen by much customer traffic.
We provide pickup and delivery - Pickup and delivery can be a real hassle. We make it easy by providing pickup and delivery services, making the process of moving your used furniture much more convenient.
We help price your items - Our staff is very knowledgeable about the worth of used furniture and household items. We identify the right price to help sell your items and maximize your profits.
For more information on consignment, contact us at Kaleidoscope Consignment in Vero Beach today.
Pick-Up and Delivery Services:
As an added convenience, we offer pick-up and delivery services at competitive rates, and work hard to make scheduling these services as easy as possible. For these services, we charge by the hour and by the person – $50 per hour for one man or $75 per hour for two men.