Kaleidoscope offering New Special Order Furniture in Vero Beach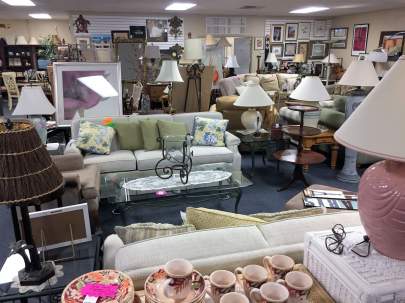 Here at Kaleidoscope Consignments, we pride ourselves on our unique and extensive inventory of furniture and household goods. You'll find only the highest quality items, collected on consignment and via estate sales throughout Vero Beach and the surrounding areas. However, we are expanding our inventory even more. You can now order new furniture in Vero Beach, FL at our store through our Wondersign retail kiosk.
What is a Wondersign Retail Kiosk?
Our goal is to help you find the furniture you need, whether it's for your home or office. While there are plenty of treasures to uncover in our showroom (which we set up to make it easy to peruse our current inventory), we understand that you might not always find what you're looking for despite our extensive inventory.
By installing a Wondersign retail kiosk, we have extended our inventory to new furniture that can be custom ordered directly from our store. This means that you don't have to leave our store and go on a time-consuming quest through Vero Beach or the surrounding areas in search of that one piece of furniture you're looking for -- you can just order it from our new Wondersign kiosk.
The Wondersign retail kiosk is extremely user-friendly. It makes use of a digital display and a touchscreen so that you can easily navigate through its menus to find what you're looking for. When using the kiosk, you'll be provided with the following information:
The entirety of our furniture catalog, including pricing and financing options.
A catalog that is completely up-to-date all the time, meaning there will never be furniture options that are no longer available and all new additions will be viewable.
A shopping cart that allows you to order furniture and check out from our Vero Beach location.
Product suggestions based on your order that you might enjoy.
Real-time inventory levels so that you'll have an idea of when you'll get what you order.
As you can imagine, the addition of our Wondersign retail kiosk not only greatly expands our already extensive inventory, it makes us the one-stop shop for all of your furniture needs, whether you're looking for a specific piece of new furniture or are hoping to stumble upon a high-end piece that you didn't know you needed! To check out our new furniture options, visit our Kaleidoscope Consignments store in Vero Beach, FL and use our new Wondersign retail kiosk.