Vero Beach Professional Estate Clean Out Service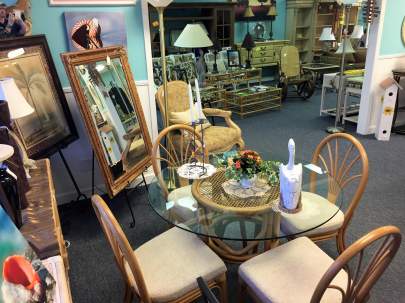 Here at Kaleidoscope Consignments, we understand how challenging it can be to deal with the estate of a recently deceased family member. Taking into account the fact that you may be in the midst of mourning your loved one, having to deal with their estate can be a bit overwhelming. It's why we provide a number of estate cleanout services throughout Vero Beach.
Our Vero Beach Estate Cleanout Services
Whether you've recently inherited an estate or are looking to downsize so that you can move quickly, our estate cleanout services can assist you in the following ways:
Estate Buyouts - Trying to sell a large number of items can be a daunting task, especially since you have to go through the process of figuring out how much everything is worth, how much to ask for each item, and where to find buyers. Not only is this time-consuming, but you're not likely going to sell everything either. We can buy out your estate so that you don't have to worry about selling everything piecemeal.
Estate Cleanouts - In addition to buying your things in bulk, we can also help clean out your estate by assisting in the sorting, organizing and cleaning out of your things. This can be one of the most time-consuming tasks of trying to get an estate ready to sell, after all.
Pick-up and Delivery Services - Besides making a generous offer on the items that are a part of your estate, we also provide pick-up and delivery services. One of the most challenging aspects of selling large pieces of furniture and boxes full of belongings is getting them off of your property to your buyer. We can provide pick-up and delivery services at an affordable rate. We charge by the hour as well as by the person on a schedule that is convenient for you.
Contact us at Kaleidoscope Consignments in Vero Beach Today
Trying to deal with all of the responsibilities that go into handling an estate of a loved one while you are mourning their passing is a challenge, to say the least. Here at Kaleidoscope Consignments, we can help make it less challenging through the use of our estate cleanout service. For information about scheduling our estate cleanout service or to find out more about our estate buyout services in Vero Beach, be sure to contact us at Kaleidoscope Consignments today.