Consignment & Estate Bedroom Furniture Values
You want your bedroom design to reflect your personal taste and style, comfort and relaxation should be a priority. The type of furniture you choose for your bedroom will have an impact on achieving a relaxing atmosphere. You will find plenty of bedroom furniture at our showroom in Vero Beach.
Our Consignment Bedroom Furniture in Vero Beach
There are plenty of places where you can find furniture, but there's a reason you should stop by our consignment store in Vero Beach first. First of all, you'll not only find high-quality furniture in our showroom, you will also find one-of-a-kind pieces you won't find anywhere else.
We are very selective when it comes to selling on consignment and will only choose high-quality bedroom furniture in good condition.
Although our furniture is used, its quality is just as good if not better than a lot of new furniture. Additionally, we offer our furniture at very fair prices. There's a good chance that you'll be able to find valuable pieces of furniture at incredibly low prices at our store. We get much of our furniture from estate sales, which allows us to pass the savings down to our customers.

Because we sell on consignment and because we buy a lot of estates throughout Indian River and St. Lucie counties, our selection is continually changing. We may have different pieces of bedroom furniture available from one day to the next, making it worth your time to drop in whenever you need a new piece of furniture or an accessory, whether it's for your bedroom or any other part of your house.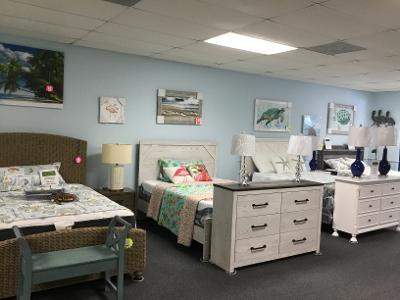 Visit Our Consignment Store Today
If you need new bedroom furniture, whether it's to add to your bedroom design or to upgrade existing bedroom furniture, you'll be able to find high-quality, affordable bedroom furniture in great condition at our showroom in Vero Beach. For more information about our consignment bedroom furniture, be sure to contact us at Kaleidoscope Consignments today.